MixRite Water Driven Pumps
MixRite water driven injectors are water powered proportioning pumps that require no electricity and deliver accurate dispensing across varying water pressure and water flow and are ideally suited for in-line injection.
MixRites are available in a number of models with injection rates from 0.1% to 10%, different sizes for water flow from 0.8 gpm (3L per min.) to 110 gpm (415L per min.), and various materials to withstand a multitude of aggressive acids, alkalines and solvents.
POWERED BY WATER PRESSURE AND FLOW, NO ELECTRICITY NEEDED
FERTILIZER OR CHEMICAL IS ADDED IN A CONSISTENT PERCENTAGE REGARDLESS OF WATER FLOW CHANGES.
MODELS AVAILABLE FOR INJECTION FROM .1% TO 10%
MULTIPLE MODELS FOR WATER FLOW RATES FROM .4 GPM TO 110 GPM
SPRING, SEAL AND PLASTIC MATERIAL OPTIONS DESIGNED TO WITHSTAND CORROSIVE ADDITIVES FOR VIRTUALLY ANY APPLICATION INCLUDING PERACETIC ACID AND CHLORINE.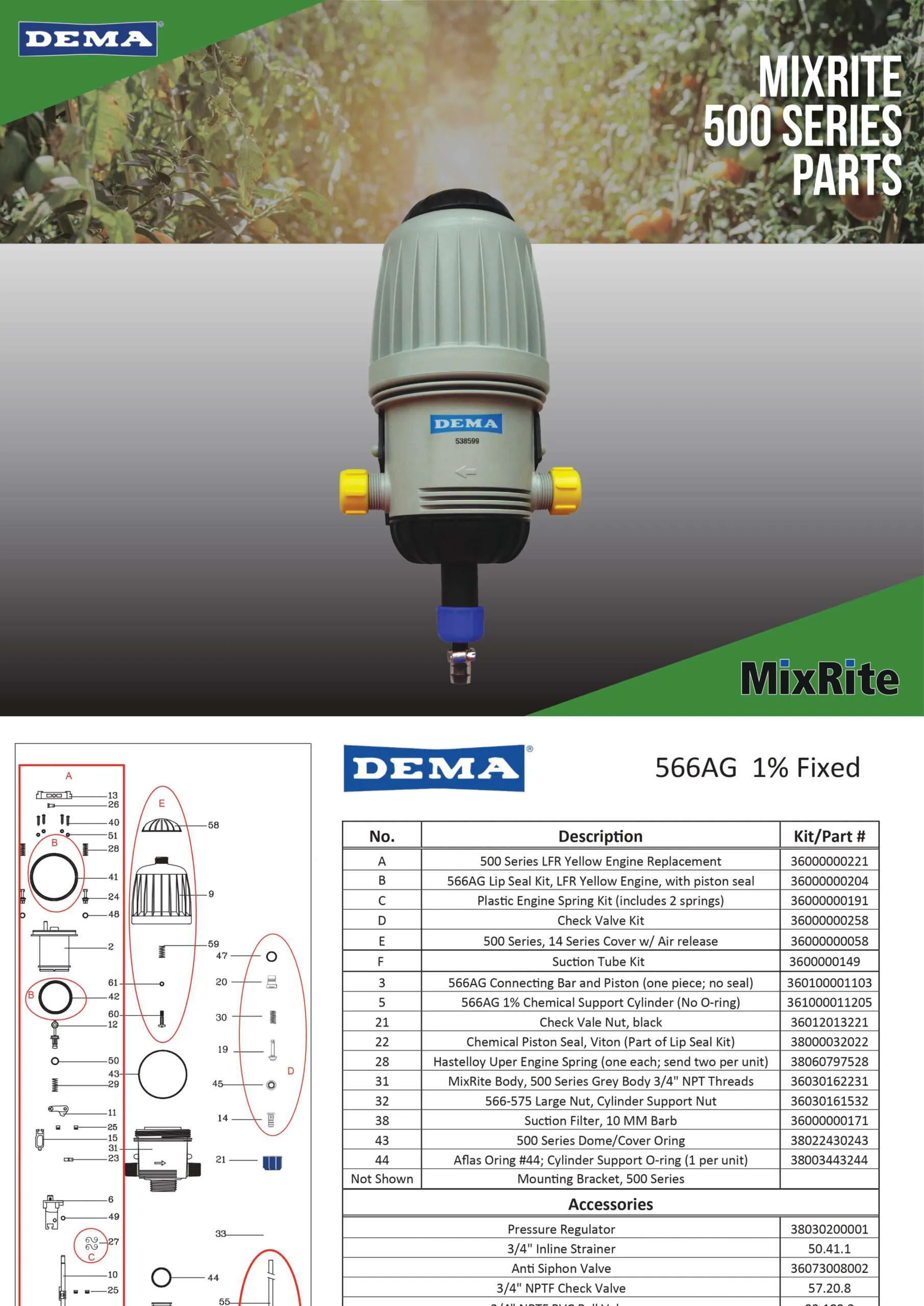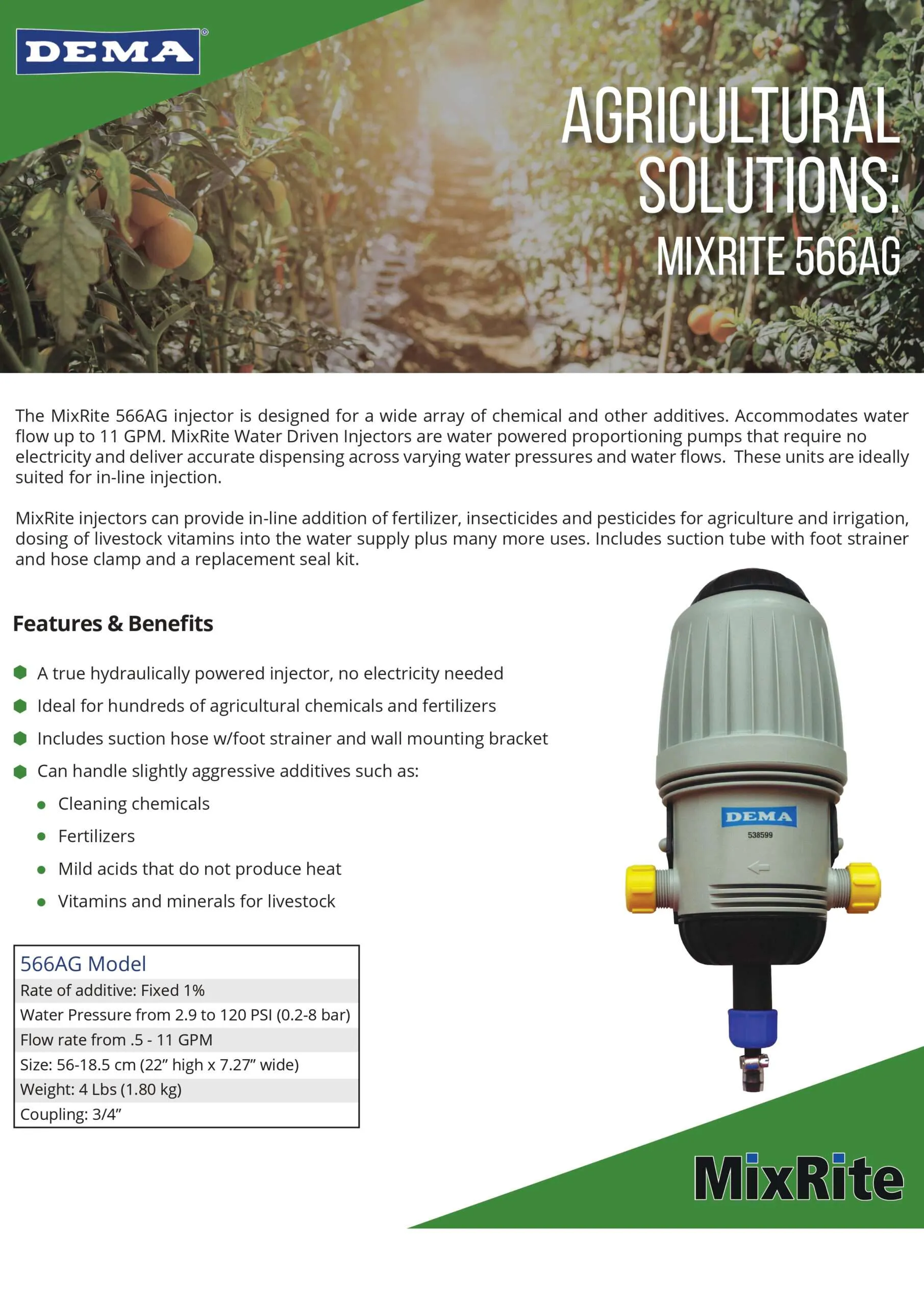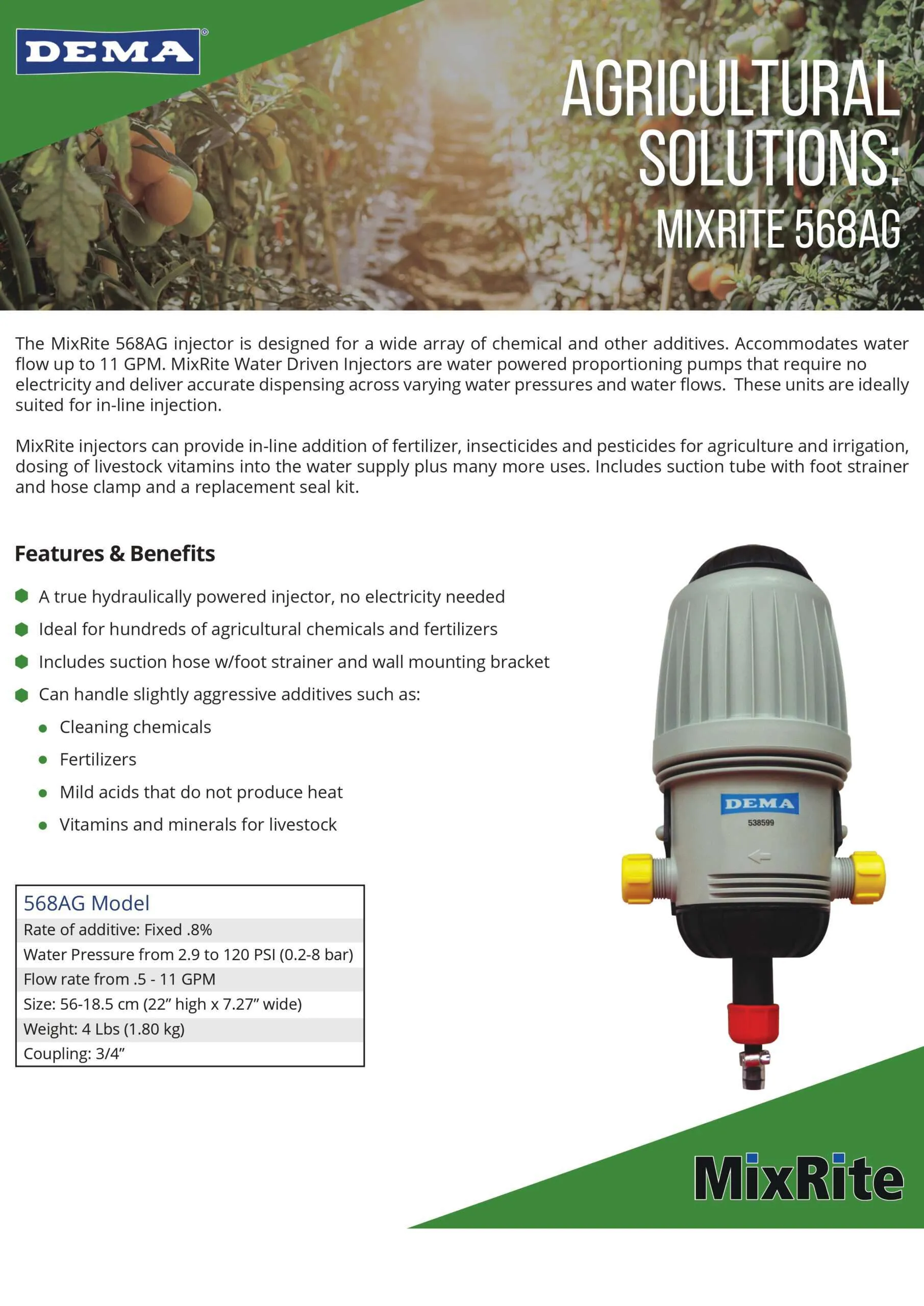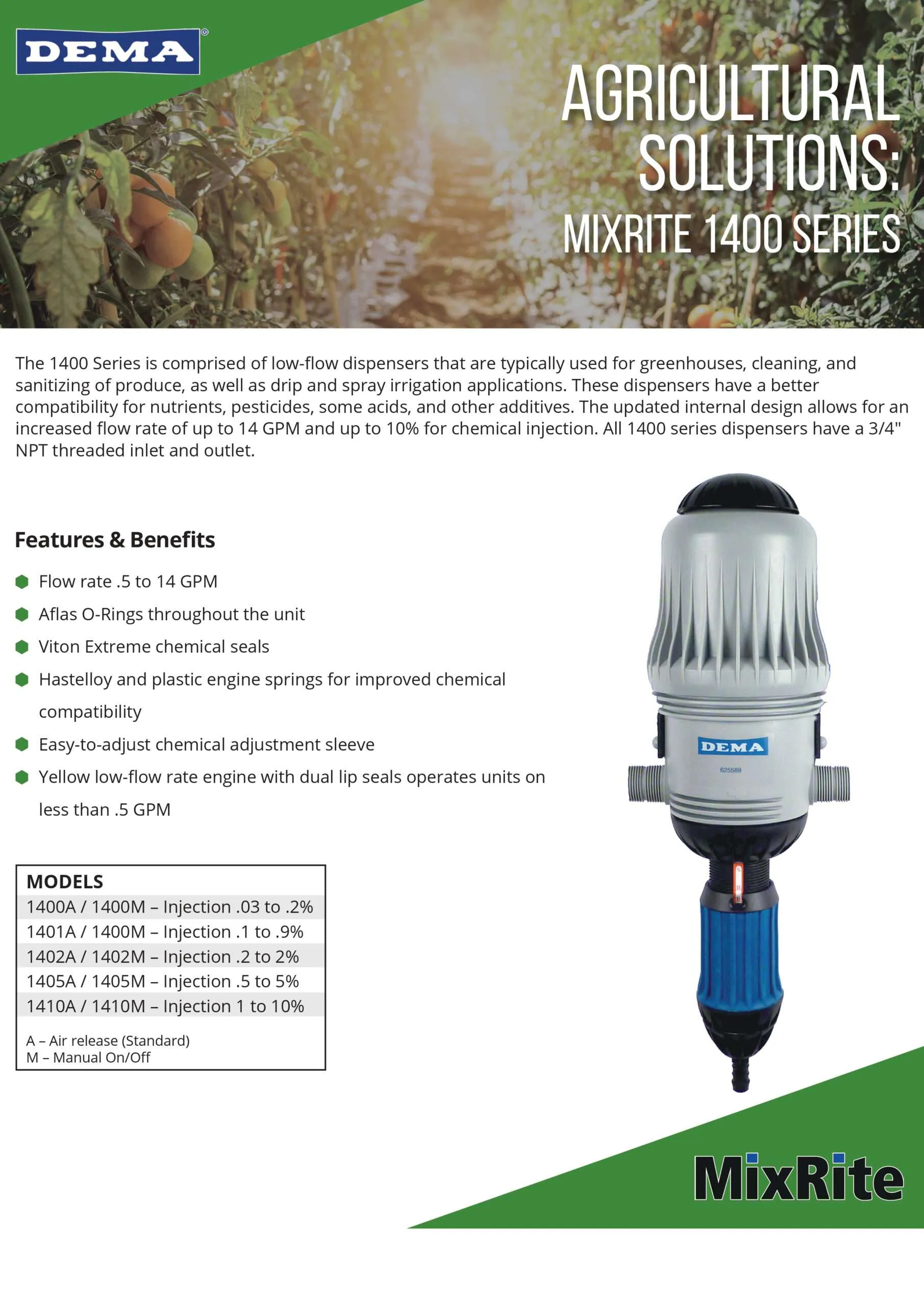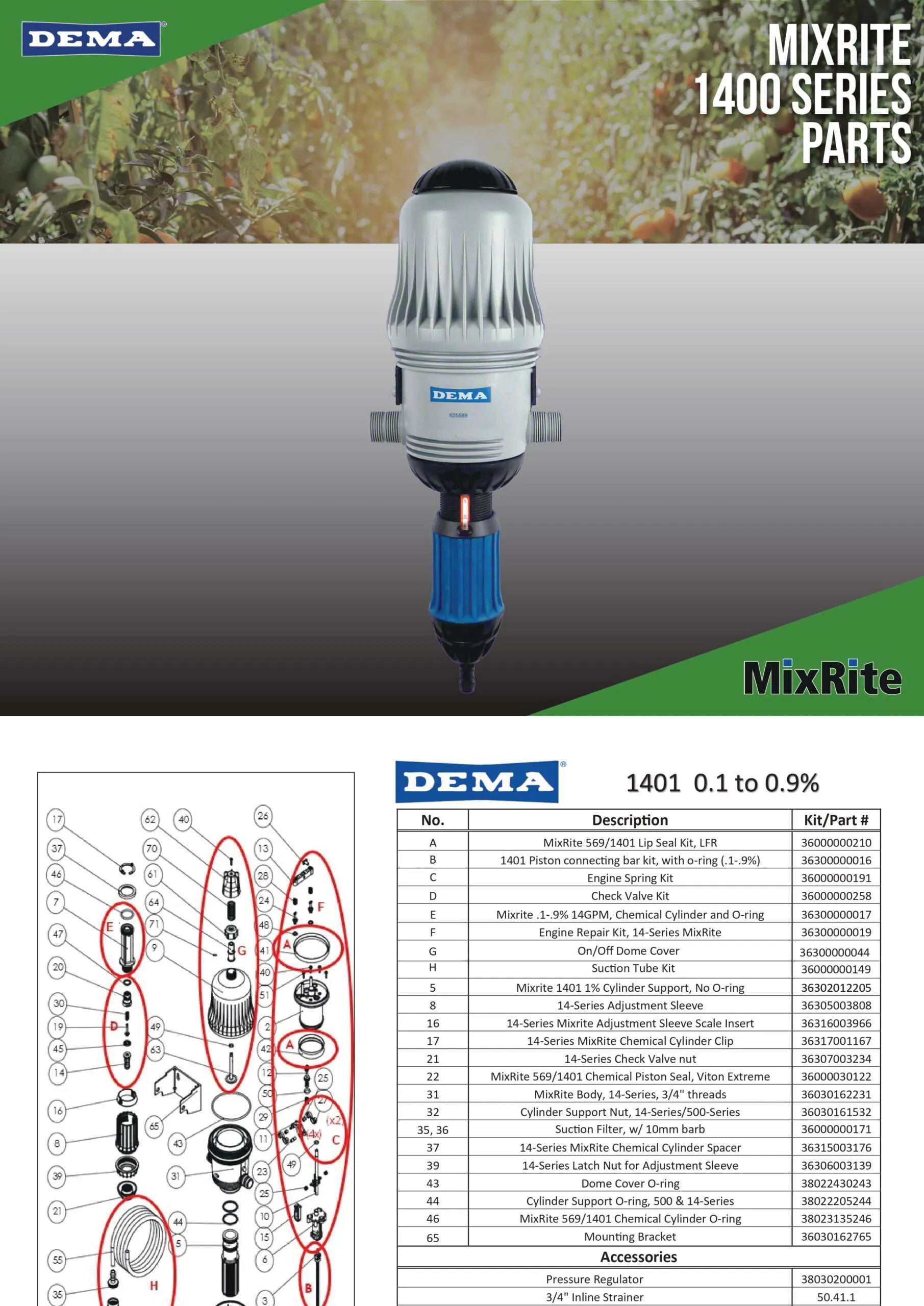 MixRite 1400 Series Parts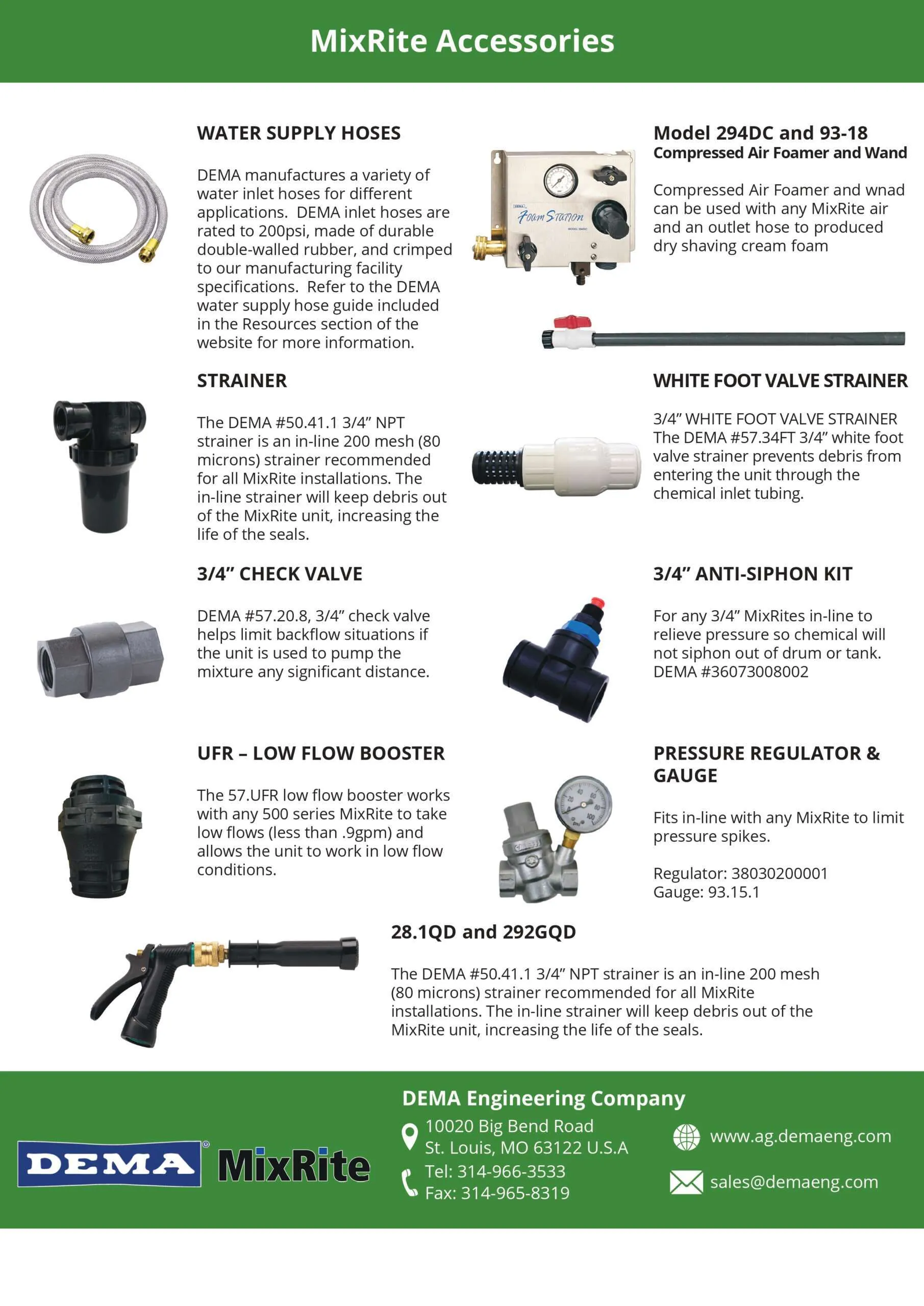 MixRite Chemical Compatibility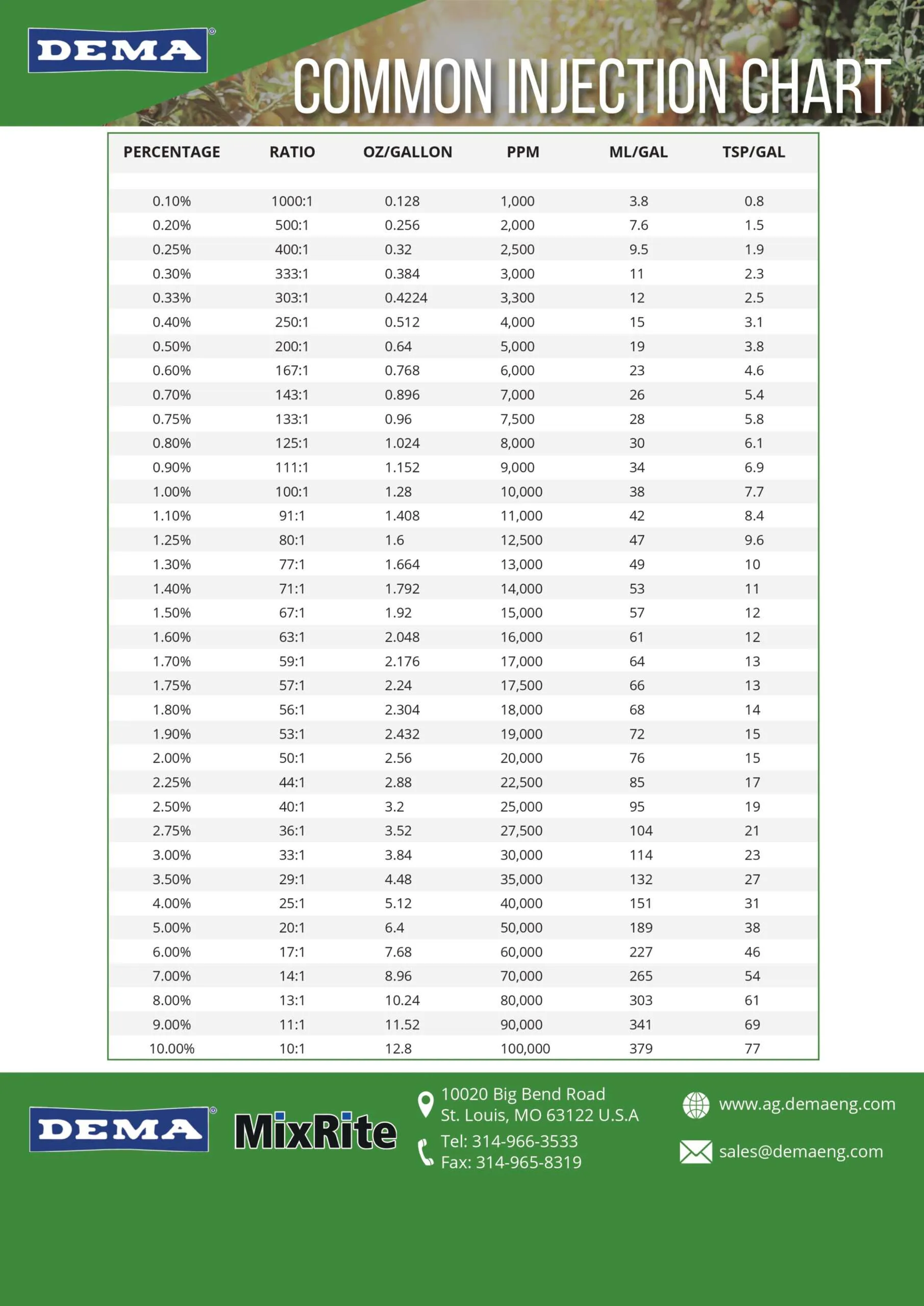 MixRite Common Injection Chart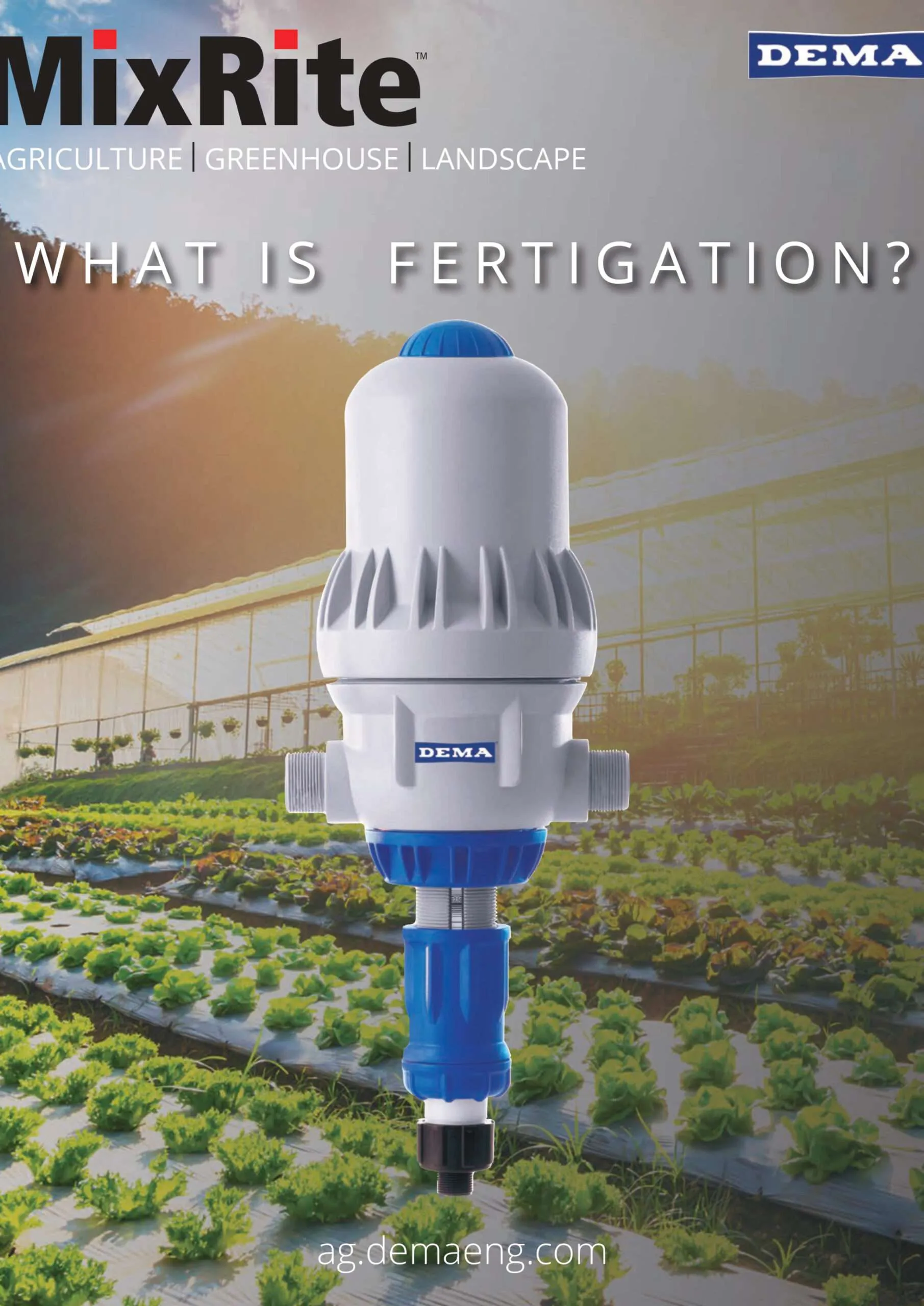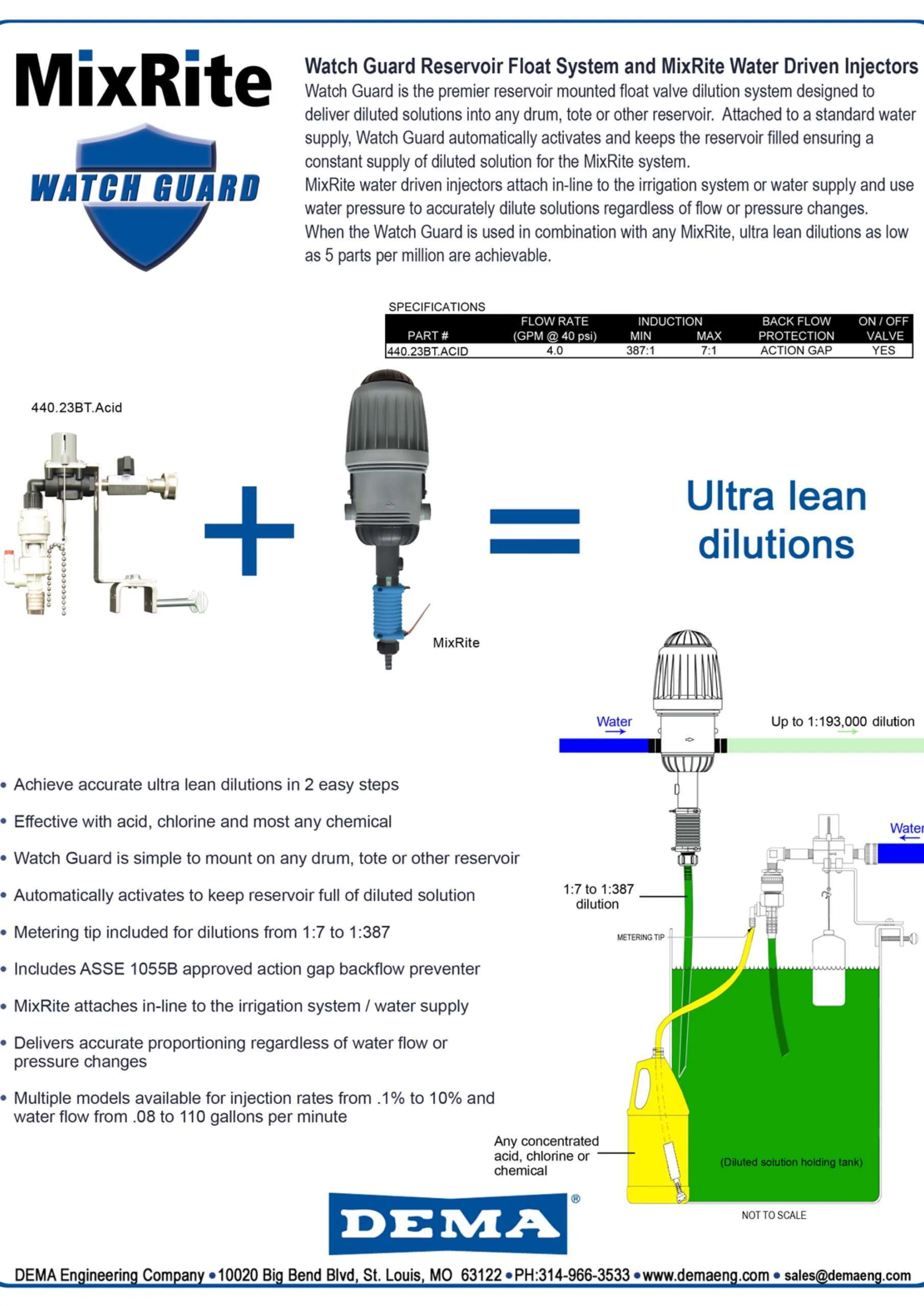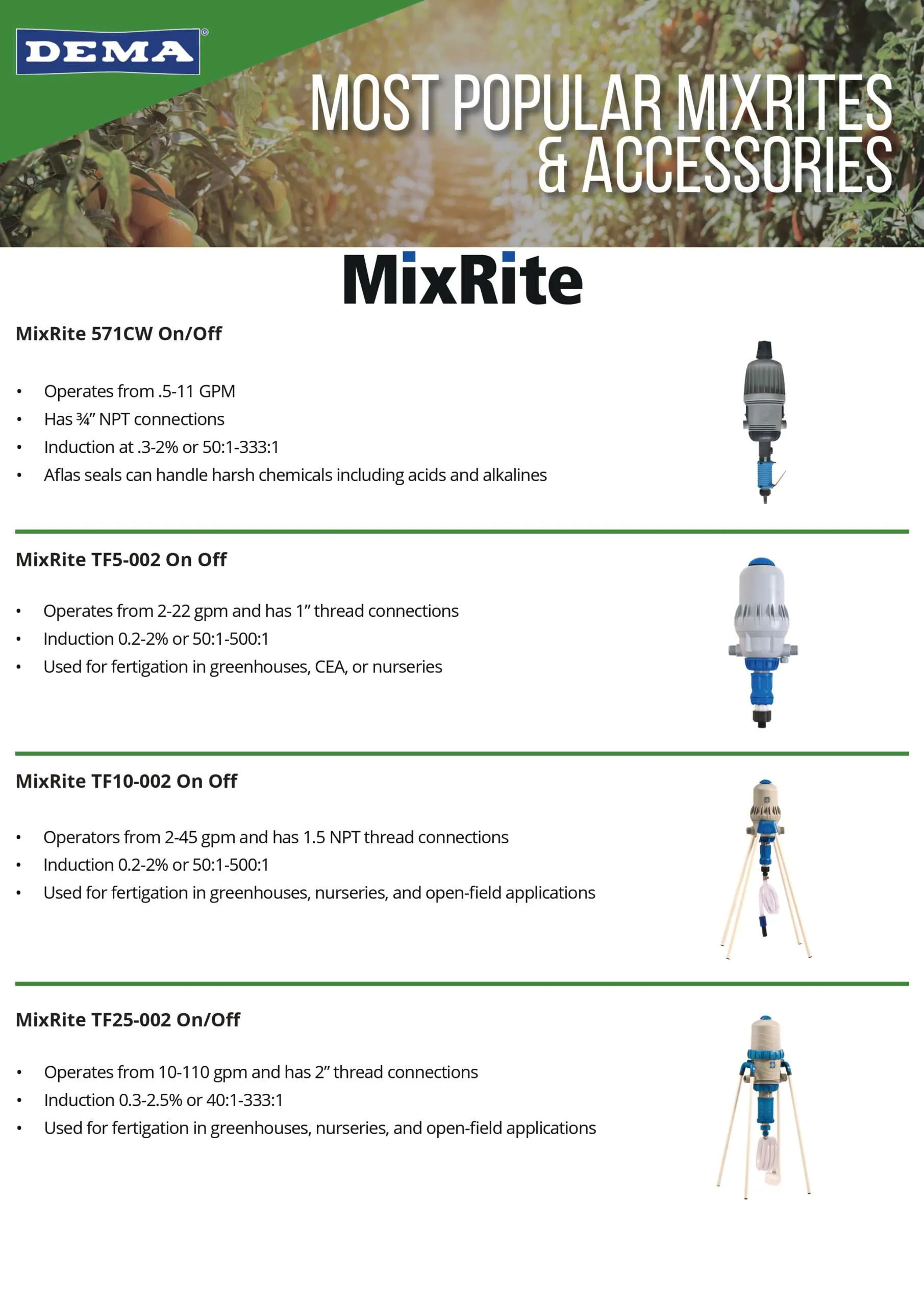 MixRite Most Popular and Accessories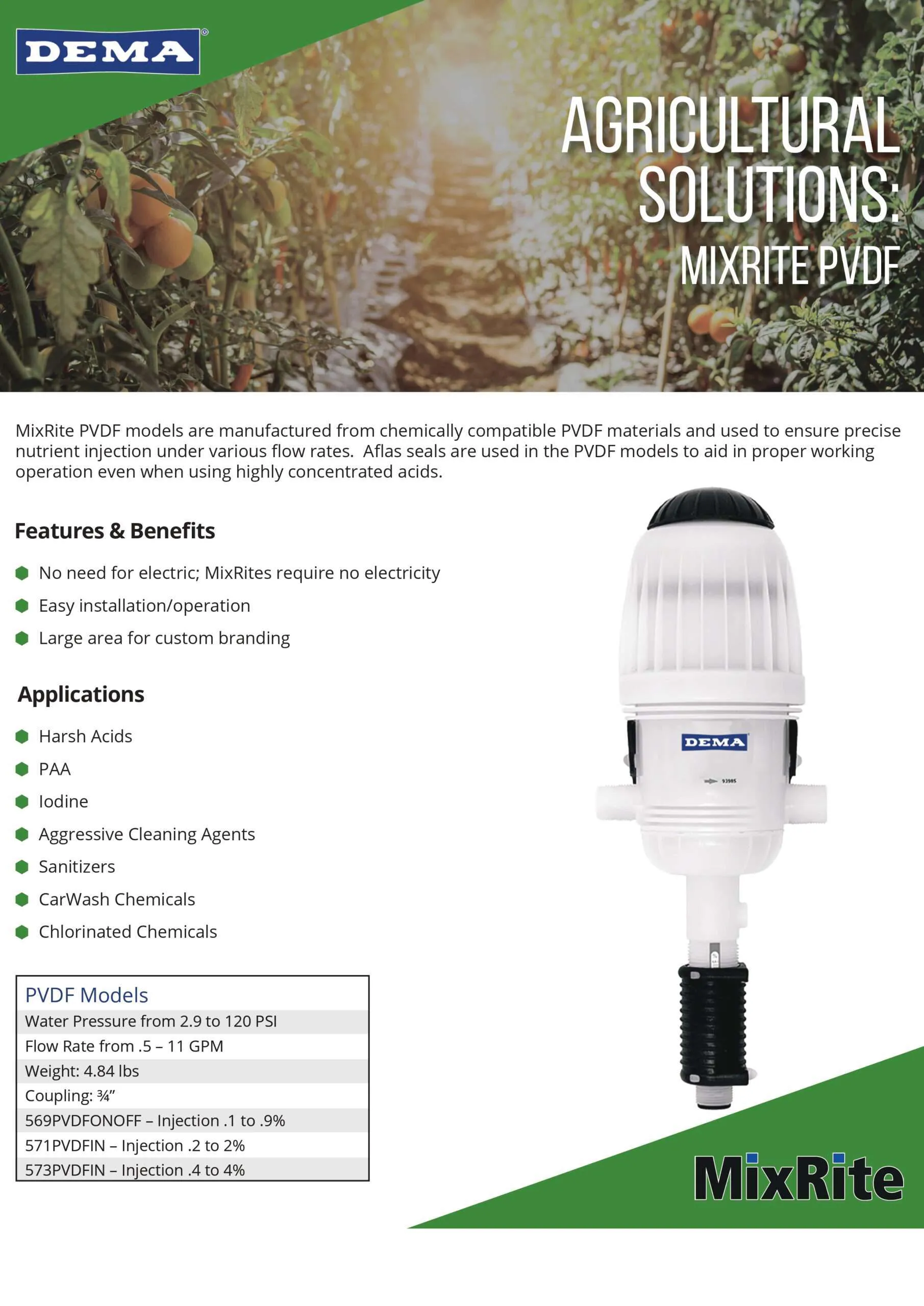 MixRite Simpler by Design
Can't Find What You're Looking For? We Can Help!
Contact us and we will help with your custom solution.